A Decade of Serving the Columbia Plateau - Kennewick WA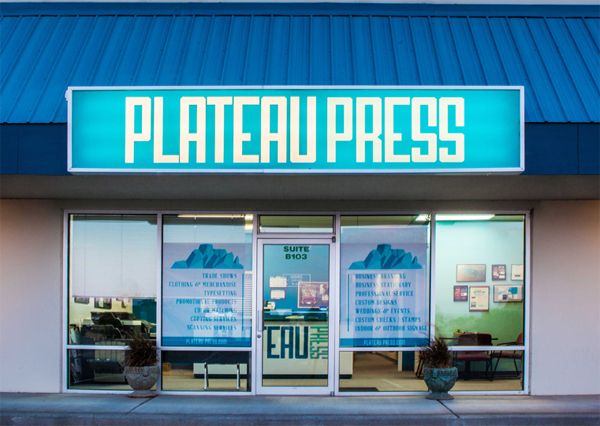 Reaching for the next Plateau!
Plateau Press -- claim to fame printing, hand craft and expert marking.
Phyllis Shovelski drives our able and amicable print-shop on Clearwater in Kennewick. We are upbeat to celebrate more than ten years of able and die hard loyalty to organizations, families and events here on the great Columbia "PLATEAU".
Plateau Press graphic design services are constantly accessible to help with your design needs. The vast majority of what we deliver is specially crafted for every client's needs and identity; no cutout planning here! And for your specially designed image, we have a full line of thousands of advertising and marketing promotional-specialty items in quality and quantity to match any budget.

Plateau Press is located behind the O'Reilly Auto Parts on Clearwater; 7201 W Clearwater, B-103; 509.491.3801. info@plateau-press.com
Shop thousands of items here!
Hot Off The Plateau Press